How would you feel about a gourmet meal on a fully converted tram made in to a luxury restaurant that has been completely decked out to VIP standards?
On board you will be served a six-or seven-course meal by top Belgian chefs, while you visit the most lovely places in Brussels by night for two hours.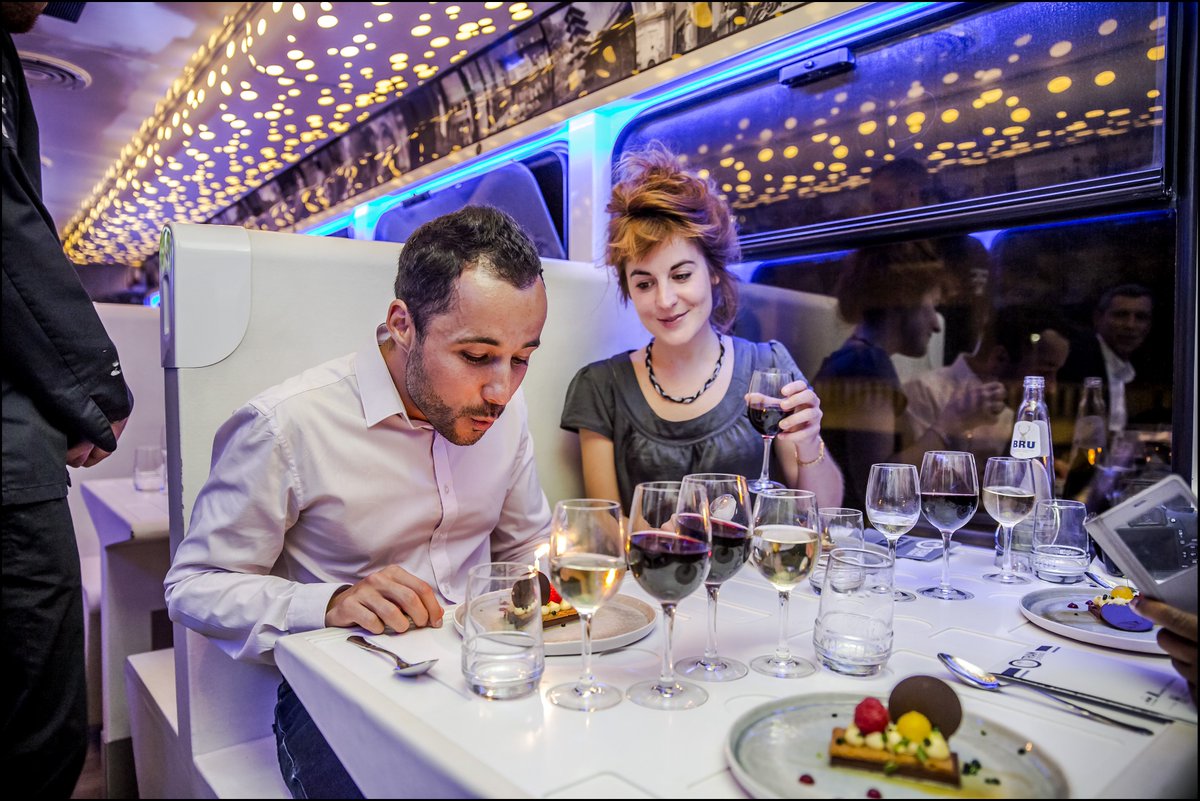 For the fifth season running, the Tram Experience has solicited renowned Belgian chefs to reinterpret in their very own way the agelessness of Belgian's national and traditional recipes.
Foodies will probably appreciate the altogether Belgian gastronomic menus made by Lionel Rigolet
To zest things up considerably more, the Tram Experience has likewise welcomed a few outside specialist chefs situated in Belgium to give their very own peculiar or rebellious understanding of this immortal admission. The Sicilian Giovanni Bruno* (Senzanome), the Californian Alex Joseph (Rouge Tomate) and Iceland's Vilhjalmur Sigurdarson (Souvenir) will finish the lineup.
Please read the amazing reviews of this wonderful experience here.